Our Artisan Chocolates is all you need
As an artisan "bean to bar" chocolate shop, Cenu Cacao proudly hosts corporate events tailored to meet the needs of our customers. We accompany two kinds of events – team building and conferences.
Team Building - Making Chocolates and Building Stronger Bonds
At Cenu Cacao, team building stands for making chocolates together and creating stronger interpersonal relationships. As a team-building exercise, we aim to help you regain your spirit as a team and make something beautiful out of it. In this case, it's chocolates and all things great. This team-building exercise takes place at Cenu Cacao's very own quaint little shop at 114 Regent Street, Royal Leamington Spa in the UK. When you arrive at Cenu Cacao, you will be greeted with a glass of bubbly and served with our dearest culinary accomplishment – hot chocolate. The warmth of our hot chocolate is bound to melt a few hearts. 
We make our chocolates right here at the shop, and we think you should try it too. With our team-building exercise, you get the chance to learn how to make chocolates from scratch. We want to help you regain a sense of unity with your team and build it up on the foundation of something better and far more delicious – chocolates. As part of our team-building exercise, you will be endowed with the opportunity to make chocolates with your team. We'll let you in on the deepest secrets of creating chocolates, and you can take home all the wonders that come out of it. Beyond the joy of eating chocolates is the delight of having created them. 
To make the team-building exercise even more amiable, our founder, Rosemary, will be there with your team through every step. You'll get to create chocolates and truffles and little pieces of heaven with the very building block of Cenu Cacao, Rosemary.  On top of learning how to make chocolates, we will take a journey into the magical world of combining chocolate with alcohol and how to do it right. Oh, and the icing on the cake, we will indulge in the goodness of cocoa and learn how it's processed.
Features of Team-Building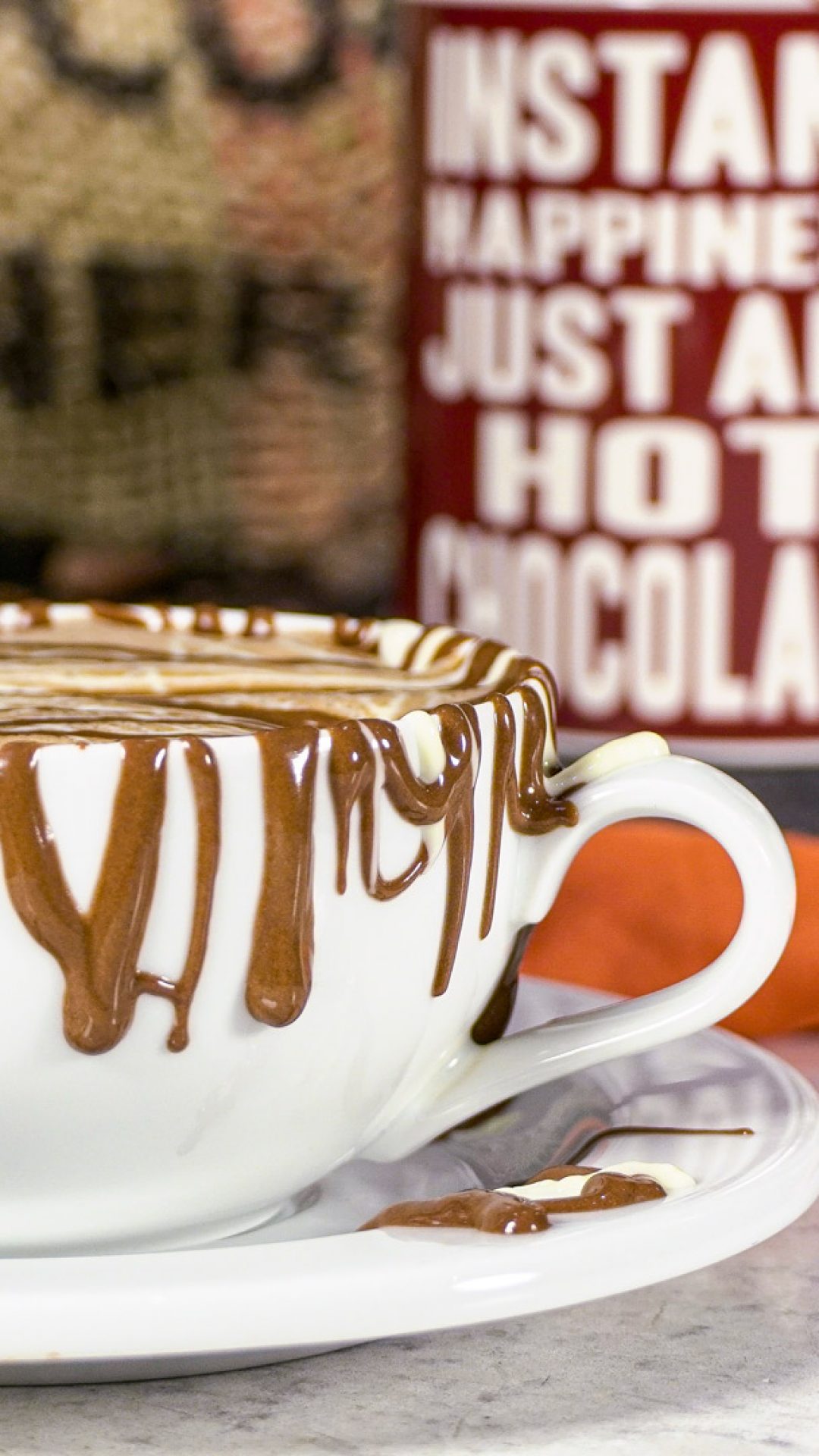 Eager to serve you happiness
Conferences - Delivering Happiness
Our second
corporate event
– conferences – refers to our eagerness to serve you with our marvellous chocolates and hot chocolate. Distance or time won't be able to stop you from savouring the wonders of our handmade chocolates. We deliver chocolates and hot chocolates to conferences involving ten or more people. 
Let us know where you are, and we will bring you our treasured pieces of delight right where you need them. However, please note that due to the nature of the task, we only deliver hot chocolate to conferences with more than ten people, taking place within one mile of our shop at 114 Regent Street, Royal Leamington Spa, UK.
Sounds delicious? Well, book your corporate event with Cenu Cacao right away! Just tell us your quirks, which service you would like, special requirements, where you are, what you need, how we can reach you, and we promise to dazzle. Don't forget to tell us if there are any allergies we need to account for while we create your mouth-watering desserts and get them on their way to you.
Our customers satisfaction is our top priority
What an adorable little hidden gem! Stumbled across this cute shop whilst we were exploring the area and going for a random walk. We went in to grab an iced latte and was greeted by the lovely owner (I think she's the owner) called Rosemarie? One of the other customers kept saying her name. She was the loveliest, most welcoming and friendliest person ever. The shop has a big selection of AMAZING chocolates, a huge selection of different boxes to put them in and a beautiful selection of different types of coffees. I would absolutely 100% recommend this place and from what I could see they specialise in something called in Iced Hot chocolate and boy did it look good!
EAT-STAY-TRAVEL
June 13, 2021
Rosemary always has the most inventive flavours of authentic chocolate - and the recent "iced chocolate" drink is the most incredible milkshake with a luxurious texture of real chocolate blended with ice cream.
Neal Jones
June 12, 2021
Wow! I'm not a local to this area and unfortunately won't have the blessing to attend this place regularly. The owner of this shop has tons of banter and great energy which seems to of given me a burst of energy throughout my day. The products available in this shop are of high quality, great tasting and affordable prices. I recommend this shop to anyone in the local area and to the shop owner who's name I didn't catch I wish you all the best with your business, I'm positive you'll do well.
Kevin Microwave
June 12, 2021
The most heavenly hot chocolate I have ever tasted. Wish I could bathe in it.
Lucy Wheeler
April 16, 2021
Clean cafe.Helpful and friendly staff.Georgous food.
Tryuz
April 7, 2021
Really good hot chocolate available here. Choose between white, milk or dark. Made while you wait. Just the thing to encourage you on a cold day.
Paul Newton
March 4, 2021
Kaneeka Kapur
January 22, 2021
Absolutely love this place! The hot chocolate and mochas are amazing and the advent calendar was an extra special treat before Christmas. Would highly recommend to all.
Charles Atkinson
January 3, 2021
Great chocolats...Different flavours...excellent experience for chocolat lovers.
Daniel Claudet
December 19, 2020
Lovely people, great chocolate
Simon Keay
December 18, 2020
Wow 🤩 Takeaway Hot Chocolate taken to another level, exceptional!
Claire Russell
December 13, 2020
There are alot of coffee places in Leamington spa.This is THE BEST. Not to mention the gorgeous chocolates and the customer service 5 star.Love this place!
Victoria Ridgard
December 7, 2020
This is by far the most amazing shop I've had the pleasure to buy chocolate from. If you want top calibre chocolates make sure you come to this shop!
Ezekiel Johnson
December 5, 2020
The most delicious chocolate I have ever had! The hot chocolate was amazing too, and the service was very friendly!
Megan Britton
November 23, 2020
Great chocolates, brilliant for presents or just eating yourself! Fun and friendly staff and atmosphere. Cannot recommend more to people who are looking for a good non mass manufactured chocolate.
Chris Lewthwaite
October 31, 2020
Wonderful local store with delicious, handmade chocolates. Everything about this store is Lovely: friendly staff, talented and passionate owner serving beautiful, tasty little chocolates. Make sure you pop in there next time you're in town, you won't be disappointed 🙂
FitnessForRealLife By Nina
October 25, 2020
Went here for the first time today to get some chocolate to cheer myself up as was having a rubbish week. The lovely lady behind the counter was so welcoming and friendly she made me smile and was so helpful, I had a selection of the chocolates and a milk hot chocolate. The hot chocolate was so so delicious and warming and the chocolates are all amazing especially the white chocolate passion fruit. Csnt wait to return when I am in Leamington again.
Rebecca H
October 17, 2020
Wow. Cenu Cacao is somewhere you need to experience; high quality of chocolate that is exceptionally tasting! I would highly recommend this place to anyone as it is so unique and one of a kind. The coco beans are harvested and brought into the shop then actually roasted, fermented and dried out in the back of the shop. The owner, Rosemary is lovely, she has a huge heart, bubbly and full of character. She so clearly has a huge passion for making chocolate and it comes across in all the products that she sells. Give the chocolate a try, you will not be disappointed! Social distancing regulations are in place and there is a plastic case up to protect her customers.
Thomas Lea
October 12, 2020
Stunning selection of chocolates, with lots of unique offerings. A little pricey, but the taste makes up for it. The dark chilli chocolate was perfect, provided a good kick but not overpowering. Believe all made on site based on the glassed off section to the rear that looks into the conche and tempering equipment. Lady serving was happy and eager to help; providing recommendations from what they have. Definately going back for more!
Sam Bateman
October 5, 2020