Our Artisan Chocolates is all you need
As an artisan "bean to bar" chocolate shop, Cenu Cacao proudly hosts corporate events tailored to meet the needs of our customers. We accompany two kinds of events – team building and conferences.
Team Building - Making Chocolates and Building Stronger Bonds
At Cenu Cacao, team building stands for making chocolates together and creating stronger interpersonal relationships. As a team-building exercise, we aim to help you regain your spirit as a team and make something beautiful out of it. In this case, it's chocolates and all things great. This team-building exercise takes place at Cenu Cacao's very own quaint little shop at 114 Regent Street, Royal Leamington Spa in the UK. When you arrive at Cenu Cacao, you will be greeted with a glass of bubbly and served with our dearest culinary accomplishment – hot chocolate. The warmth of our hot chocolate is bound to melt a few hearts. 
We make our chocolates right here at the shop, and we think you should try it too. With our team-building exercise, you get the chance to learn how to make chocolates from scratch. We want to help you regain a sense of unity with your team and build it up on the foundation of something better and far more delicious – chocolates. As part of our team-building exercise, you will be endowed with the opportunity to make chocolates with your team. We'll let you in on the deepest secrets of creating chocolates, and you can take home all the wonders that come out of it. Beyond the joy of eating chocolates is the delight of having created them. 
To make the team-building exercise even more amiable, our founder, Rosemary, will be there with your team through every step. You'll get to create chocolates and truffles and little pieces of heaven with the very building block of Cenu Cacao, Rosemary.  On top of learning how to make chocolates, we will take a journey into the magical world of combining chocolate with alcohol and how to do it right. Oh, and the icing on the cake, we will indulge in the goodness of cocoa and learn how it's processed.
Features of Team-Building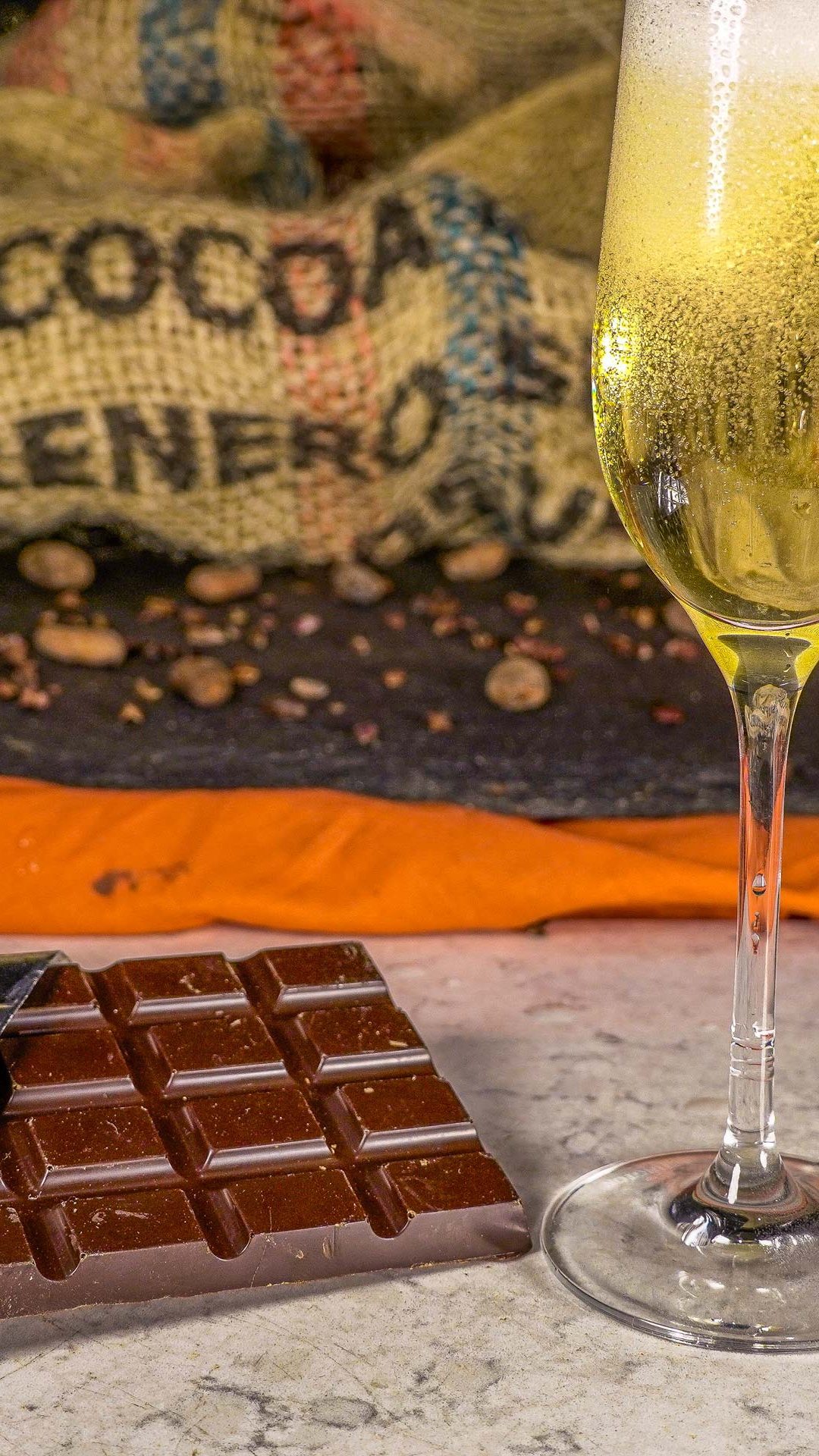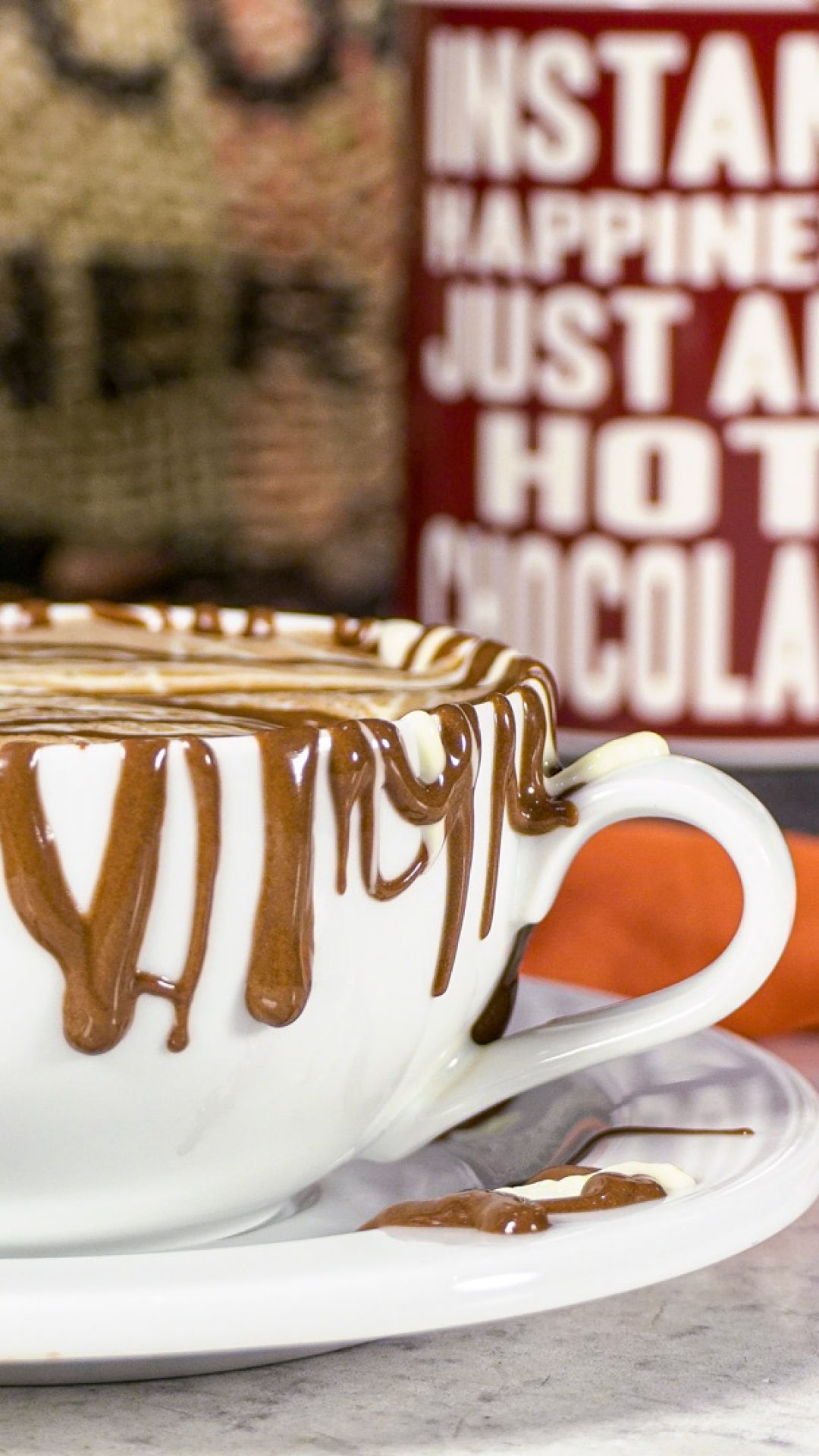 Eager to serve you happiness
Conferences - Delivering Happiness
Our second
corporate event
– conferences – refers to our eagerness to serve you with our marvellous chocolates and hot chocolate. Distance or time won't be able to stop you from savouring the wonders of our handmade chocolates. We deliver chocolates and hot chocolates to conferences involving ten or more people. 
Let us know where you are, and we will bring you our treasured pieces of delight right where you need them. However, please note that due to the nature of the task, we only deliver hot chocolate to conferences with more than ten people, taking place within one mile of our shop at 114 Regent Street, Royal Leamington Spa, UK.
Sounds delicious? Well, book your corporate event with Cenu Cacao right away! Just tell us your quirks, which service you would like, special requirements, where you are, what you need, how we can reach you, and we promise to dazzle. Don't forget to tell us if there are any allergies we need to account for while we create your mouth-watering desserts and get them on their way to you.
Our customers satisfaction is our top priority
Best hot choc ever!
izel miray sipahi
November 15, 2023
Incredible little chocolate shop - the chocolates not only look amazing but taste delicious 😋 I would highly recommend if you're looking for some 'proper' chocolate!
Heather Smith
November 12, 2023
We came here 4/5 years ago and absolutely loved the hot chocolate. We visited again recently and it was as good as we remembered. The owner is such a lovely person as well
Alex Halford
November 11, 2023
Beautiful hand crafted chocolates with endless choice. The hot chocolate is the real star of the show… milk, dark or white or a combination if you fancy with different spice options also. The staff are always so welcoming and friendly.
Ella Kenrick
November 11, 2023
The best hot chocolate ever. The chocolates are ace, especially the kirsch cherry. Love this place and the staff there
M. Pugsley
October 19, 2023
Wonderful chocolates, handmade and what a selection. And they also sell coffee which is exceptional.
Mike Lee
October 16, 2023
Absolutely delicious dark hot chocolate. Friendly, helpfully staff.
Piotr S
October 14, 2023
Best hot chocolate you'd ever try
Kieran Williamson
September 21, 2023
Amazing chocolate, lots of choice
Natalja G
September 8, 2023
The best ♥️
Fabrizio Lipari
August 27, 2023
Would give more than 5 stars if possible! The iced chocolate from Cenu Cacao is the best I've ever had, very chocolatey and not watered down. The chocolates are also delicious! It is clear to see that a lot of love and care goes into everything made here. Cant wait to come back!
Amelia L
August 25, 2023
An exceptional quality. The chocolate is flavourful and very well balanced in sweetness. The ladies in the shop are really warm and helpful. They are so benevolent towards customers, it makes the whole experience incredible, they all deserve that 5*. I will definitely come back for some Christmas treats. What a fabulous little shop! 😍
Maëva G.
August 18, 2023
I think so too. 10/10 cold iced chocolate drink. I don't like it too sweet - this one was perfect
G Sica
July 29, 2023
Staff was lovely and chocolates delicious
Ghislaine van der Ploeg
July 18, 2023
We love stopping by every week for a drink or some chocolate. The staff are so friendly, chatty and so welcoming. Every time our family or friends visit we always take them here!
Kate Huddlestone
July 9, 2023
Large selection of products
Carl Bailey
June 20, 2023
This is what hot chocolate is supposed to taste like
Parth Pathak
May 3, 2023
Best hot chocolate in Leamington. I strongly recommend you to try it.
Mar Galiana
May 1, 2023
I took my daughter to Cenu Cacao, as we have passed the store on a couple of occasions when it's been closed. We have stood and stared through the window in awe at the display. Today we went inside!!. My daughter (Mollie) has a learning disability and loves chocolate she was so excited. The staff were so welcoming and patient .... it took her a while to make her choices...and me too!...we came home put the kettle on sat down with our beautiful chocolates and we were not disappointed absolutely delicious. An indulgent luxurious treat worth every penny. We will definitely be back ❤🙏
Anne Marie Moore
March 14, 2023
Ella Jayson
March 11, 2023